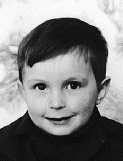 Ask Slashdot: Best Way To Isolate a Network And Allow Data Transfer?
eBay Will Now Price Match Amazon, Walmart and Others On Over 50,000 Items
NSA Opens GitHub Account, Lists 32 Projects Developed By the Agency
Microsoft Admits Disabling Anti-Virus Software For Windows 10 Users
Remember When You Called Someone and Heard a Song?
News: PhotoDNA scans images for child abuse
Brief: Google offers bounty on browser bugs
News: Change in Focus
News: Twitter attacker had proper credentials
News: Conficker data highlights infected networks
This is all the information about my GPG public key. Please use it for any private mail you might send to me. More information about GnuPG at: http://www.gnupg.org.
GPG public key:

653514E5

GPG fingerprint:

1034 F9A1 2A6A 69A1 14CF  B945 BDEB 3148 6535 14E5

To get my public key from a keyserver:

gpg --keyserver pgp.mit.edu --recv-keys 653514E5

or:

gpg --keyserver wwwkeys.pgp.net --recv-keys 653514E5

My public GPG block:

-----BEGIN PGP PUBLIC KEY BLOCK-----
Version: GnuPG v1.0.6 (GNU/Linux)
Comment: For info see http://www.gnupg.org

mQGiBD11WgMRBACE0H7/ZEEYOOlyu4ZqECwGwUXCqU42+J8HoN2b7v8I6bWYGNup
FDx1gkftxBnDoRtECmofsdJHO39GIK4xYmGJ0VSEpa5/E+10FiMkO+Erc40aeGnf
6I8bIgQJyE3ZdTKZ0ZeZxkskwuWlQnMxOyeXVzyG1f1H7sF2s7yEp+7pjwCg8n3S
Sd2bzPGWkh65O5Uev4WKUlUD/Avta6KtLO5yuBPJCW6I6l3G1N4krczPFXozGiee
Xa0w7qIm/zqcQ+CSKK8D4ST7sqMb9TnnWLjQoWa7YPYhCvnDmswob4CXTjANUtpR
kj5hcVHnMUoCpoQ8anRtTKG9o9rT1z+41h3BODdfnvSMAV+YpwRbuITJF3MPmn6V
Wdj4A/47YRUM/fzmDmPlj+QqFcyELm8e7CXKrzs+P+qZcnIyZeGGGp6AXmAeQx2f
CcqexzJrpnTOHT5qKaWM1RZUxfuxtNWPKZlDHeIz7VCFr8i22DkBqNPUWNHZS171
zWpvM7rvK0gWK+5ej3ZDa7Vx0IbEIBC2QKdRb9+bwVHOrVOC4bQhQnJ1bm8gUmFv
dWx0IChicikgPGJyQHJhb3VsdC5jb20+iFcEExECABcFAj11WgMFCwcKAwQDFQMC
AxYCAQIXgAAKCRC96zFIZTUU5YLqAJ9cLkk+LRWwBXRXhVViOR7H2NnXsQCg3LgA
ZrAIVJmsJgl1cHCiYbOaGQa0LUJydW5vIFJhb3VsdCAoT2ZmaWNlKSA8YnJ1bm8u
cmFvdWx0QHNnaWIuY29tPohXBBMRAgAXBQI9dWKTBQsHCgMEAxUDAgMWAgECF4AA
CgkQvesxSGU1FOWXQACfbNysZATil0ziDPObl/SIJYH9hvAAn1j6mY8MChLswjxY
szACHBL9zDTNtCxCcnVubyBSYW91bHQgKEJpZ2Zvb3QpIDxicmFvdWx0QGJpZ2Zv
b3QuY29tPohXBBMRAgAXBQI9dWLOBQsHCgMEAxUDAgMWAgECF4AACgkQvesxSGU1
FOWlBACfXTYydCZd3Ie9tvMhtAG+UxAq5ysAoONTuAvUvMtNGnhEn6FkoaWcH/uB
uQINBD11WgoQCADfCPMoj3+N1DdUI34ODb+/BRwoHrH44evVX8NOJyOHY2hTF+qv
X5oz6TXIYiUP15I1JIZTHVhSqGmL+kddnK8lALWvva/u4T1nxODQrrKKhkBondFA
GHs55ZX2cjE5OpxEpzvmhgXOrbkCv0CYt9MQMCdF/Obs4fVoKRQLfMSSume106uY
jQ7mLcjbojApiX74xbuTnyC1eR2SFA3RH/D2+jPd0cd7bUYm7/WChZ0muhV2cbkD
Gt+QoUp4N3kRtNCKlKe/EGldquxMogp9h29moXv9MtqGPcPYM1aTG89FvW0bN2s7
KAqaJcHi1Rz2Q5yey1/ygKsdI7aZgrVqPzIjAAMGB/43MGRirP7yFVkHHvAdcJb+
+Za2c2+760GBZZ3oHptcDBEcJzT/jATj9zzCx7OuXI08QCXuG1nTW457EoHIqkJf
V1mQ3zFglPIbwoCUObOJ8jEa/BrBnn69L3meaPGFUrwQZqXy2A9Y5p+UQ1qo8odV
imd7Zw0HEYmqAI1Qwe9GIacmaEpGu5Fb7KPIbMtavG/Uny6cDsI8GSMBfth65Dr/
ggvTHvVfyLufqu99Oj8L5CyA/nYJz6vTqyW7Wc6GcUmxJwhVFzMJGsuxsFRGeiTd
DjH+48QZPazMuQWQPAyezcxbXhA+RtrZ0qHqBoQ4auOWBERIh36aqOz68V0wKZeE
iEYEGBECAAYFAj11WgoACgkQvesxSGU1FOXQlQCdHlhw32wqnrW0HHJLqHWUCY1e
UJkAnAjgvIuXy1hrLLt+cFjr6h1UAU5i
=cJQK
-----END PGP PUBLIC KEY BLOCK-----