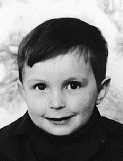 Thu, 31 Jan 2002
Nivellement par le bas...
Xpaire Malheureusement de trop nombreux webmasters se satisfont de la situation actuelle. On croise bien trop souvent des abrutis pour qui "si ça marche avec IE, c'est bon". C'est d'autant plus pathetique que ces meme personnes sont persuadees d'avoir affaire au meilleur browser web...
houplaboom Meme pas puique IE gere pas la transparence des png.
fifiz Et gnangnan gere pas les png et gnangnan Kro$oft et gnangnan ...
frenzy Pas le meilleur mais le plus utilise!
glandium Plusieurs milliards de mouches ne peuvent pas se tromper, mangeons de la merde.
YupYup Nivellement par le bas, ca a commence avec les emissions de Lagaff', et Microsoft continue le boulot sur Internet.
[/fun/net] | permanent link | Google this
Wed, 30 Jan 2002
CIOs can be funny too...
Finally, our main motivation was the modern solution they proposed to us: Non-proprietary, since it was Microsoft.
Jean-Paul Bezie, CIO, explaining the restructuration of the French Red-Cross Intranet.
Enfin, ce qui nous a motive le plus etait la solution moderne qu'ils nous ont proposee: Non proprietaire, puisqu'il s'agissait de Microsoft.
Jean-Paul Bezie, directeur des systemes d'informations, expliquant la refonte de l'intranet de la Croix-Rouge Francaise.