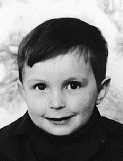 Thu, 09 Dec 2004
Thunderbird 1.0 released!
Mozilla Thunderbird 1.0, the email client, was released yesterday, one month after its cousin, Firefox.
It is not sure it could have the same success (Firefox was downloaded more than 9,000,000 in four weeks), but at least it could help some people sick of Microsoft's Outlook Express to switch to a more secure (and more powerful!) product.
Reading Thunderbird's web site, you will understand that Thunderbird is probably one of the most complete email clients (especially when compared to Bill's favorite virus/worm spreader):
Safe and Secure
Thunderbird provides enterprise and government grade security features such as S/MIME, digital signing, message encryption, support for certificates and security devices.

Packed with Features
Thunderbird gives you IMAP/POP support, a built-in RSS reader, support for HTML mail, powerful quick search, saved search folders, advanced message filtering, message grouping, labels, return receipts, smart address book LDAP address completion, import tools, and the ability to manage multiple e-mail and newsgroup accounts.

Unlimited Features
Thunderbird lets you add additional features as you need them through extensions. Extensions are a powerful tool to help you build a mail client that meets your specific needs.
Still not interested? Just try it, and let me know what you think!