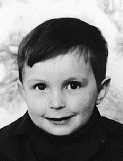 Fri, 16 Jan 2004
Still no ADSL at home...
My provider, free is still not able to setup my ADSL connection, after one week of trouble.
Well, one week does not change a lot, after a two months delay, but it is surprising to see these so-called broadband links (only 2 Mbps in France, and more often 512 Kbps!) being so difficult to setup: Everything here is paper based, hot-line is inexistant, and, AFAIK, it does not work (at least for me!) :-(
I would not like to joke about french customers, who are really happy with their 2 Mbps Super Broadband service, but they should have a look around, to understand that other countries offer 13 times this speed for the same price!
But, more than the speed, my concern is on the setup procedure. Have a look on the Japan one, as explained in the previous link:
Another factor worth noting concerns the set-up procedure.
There is no taking an afternoon off work and waiting around for an engineer to do something mysterious with your phone socket.
[...]
Connect the ADSL modem to your computer, run the supplied software (Windows, Mac or Linux) and that is it.
To finish, have a look on this ADSL study in the world. You will be surprised.
Hum... No comment.
[/diary] | permanent link | Google this